Elmwood Golf Lessons & Coaching
Stuart Clayton – PGA Professional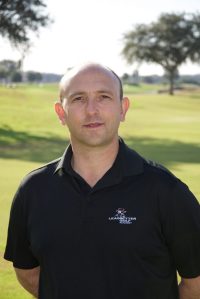 Stuart Clayton – Master Leadbetter Instructor, Golf Digest top 75 International teacher & PGA Specialist Coach, PGA Specialist Professional.
Stuart has 25 years PGA experience and 20 years working closely with David Leadbetter and his team. He utilises the latest technology to complement his coaching such as Foresight launch monitor, Sam Puttlab, K Vest and Boditrak.
What is his mission?
To provide excellent individualised instruction to cater to the player's individual needs.
What is his coaching vision?
To successfully inspire, motivate and influence his students.
What environment does he create?
A safe one that fosters open conversation and learning through listening, challenges, creativity and establishing trust.
Who does he coach?
• Catriona Matthew, European Solheim Cup captain and Major winner.
• A number of USA collegiate players from Scotland, Australia and USA.
• A number of junior golfers with a huge passion for the game.
• Is a mentor to many aspiring coaches through the Leadbetter Certification program
Availability
Please email – stuartclaytongolf@gmail.com or call 07832 663523
Stuart is available – Tuesday Morning, Thursday morning & Saturdays
Pricing
£60 per session (minimum 60 mins)
Yearly development plan – £700 (1 lesson per month, full online support, personal development plan and monitoring through an interactive online app)
10% discount for Elmwood members
---
Peter Whiteford – European Tour Professional.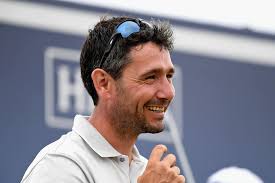 "I have been fortunate to work with some of the games top coaches, as well as picking the brains of the worlds most talented golfers.
Good fundamentals are key, without them it can become an uphill struggle. Saying that I know everybody is different. What works for you may differ from the next person. Thats the beauty of sport. My challenge is to find out what makes you tick, not just physically but also mentally. When those two aspects marry up, thats when we will see the improvements".
Peter had a successful career on the European Tour for several years before injury cut his playing career short. In total he was a touring professional for almost 20 years, competing all around the world.
I genuinely love to help others improve. From complete beginners to seasoned professionals. I enjoy bringing clarity and simplicity to those who are confused as much as technical tuition to the more advanced golfer.
Contact info-
Please feel free to contact me via email, call, text or Facebook.
Email – whiteford3@hotmail.com
Tel – 07834456865
FB – Peter Whiteford Golf
Performance
This is an important part of the game I see being neglected the most. Thought process, shot selection, commitment etc. The good news is, it's easily changed, resulting in more fun and lower scores
Pricing-
Elmwood members £45 (60mins)
Non members £60 (60mins)
9 hole performance lesson £100
18 hole performance lesson £150
Martin Goldie – PGA Professional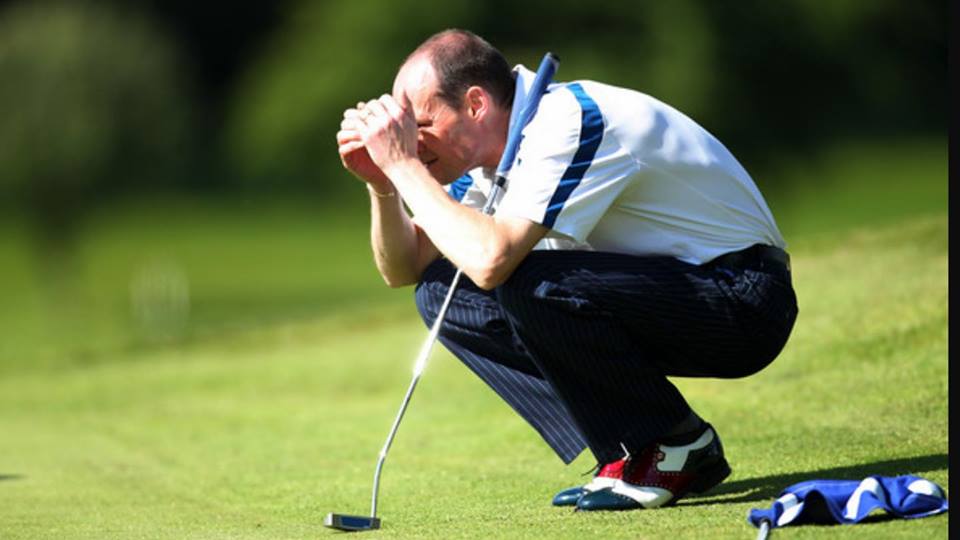 Member of The PGA in Scotland.
Membership Category – Class AA
Turned Professional 1994
Qualified 1996

Throughout my career as a PGA Golf Professional, l have always enjoyed helping my fellow Golfers improve there game regardless of ability.
Golf should be enjoyable, but we make it difficult.
By not having an understanding on what we are trying to do and why do we produce poor Golf shots every time we play golf.
Ask yourself this question.
Do you we you want to improve and produce better results.?
Answer – Yes
I would like to help after your 1st Lesson you will begin to understand why we all keep producing poor Golf Shots.
I am available for Lessons on Monday's and Thursday's at any time.
40 minute lesson £25
3 x 40 minute lessons £69
5 x 40 minute lessons £109
On Course Lessons
9 hole playing lesson £35
18 hole playing lesson £55
Certified with Trackman and GC Quad Technology.
US Kids Certified Coach.
Contact Details
Martin Goldie- 07766357078
Email – martingoldiepro@gmail.com
Instagram- Martingolfpro
FB- Martingolfpro.

You have nothing to lose but everything to gain.
---
Spencer Henderson – PGA Professional