Elmwood Golf Lessons & Coaching
Stuart Clayton – PGA Professional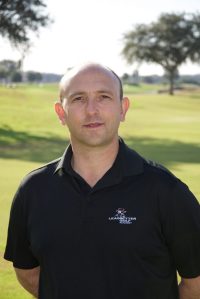 Stuart Clayton – Master Leadbetter Instructor, Golf Digest top 75 International teacher & PGA Fellow
Stuart has 25 years PGA experience and 20 years working closely with David Leadbetter and his team. He utilises the latest technology to complement his coaching such as Foresight launch monitor, Sam Puttlab, K Vest and Boditrak.
What is his mission?
To provide excellent individualised instruction to cater to the player's individual needs.
What is his coaching vision?
To successfully inspire, motivate and influence his students.
What environment does he create?
A safe one that fosters open conversation and learning through listening, challenges, creativity and establishing trust.
Who does he coach?
• Catriona Matthew, European Solheim Cup captain and Major winner.
• A number of USA collegiate players from Scotland, Australia and USA.
• A number of junior golfers with a huge passion for the game.
• Is a mentor to many aspiring coaches through the Leadbetter Certification program
Availability
Please email stuartclaytongolf@gmail.com or call 07832 663523
Stuart is available – Tuesday Morning, Thursday morning & Saturdays
Pricing
Elmwood member – £45 per session (60 mins)
Non Member – £60 per session (minimum 60 mins)
Junior – £40 per session (60 mins)
5 lesson package – £200 member / £250 non member
Yearly development plan – £550 member/ £600 non-member (1 lesson per month, full online support, personal development plan and monitoring)
---
Patrick Walker – PGA Professional
Patrick is regarded as world-class coach having spent numerous years based at St Andrews Links, The Home of Golf. His friendly and enthusiastic nature helps all of his students feel immediately at ease and ensures they progress as much as possible. With several professional wins on the Tartan tour, Patrick continues to compete internationally, further elevating his understanding of how to help his students get the most from their games. His students have varied from Tour Professionals to beginners discovering the great game of golf for the first time! By regularly attending education courses and conferences, he remains up-to-date with new coaching principles and brings the latest in coaching philosophies to his lessons.
Patrick's Coaching Philosophy: "I do not believe in one way to swing a club, rather in an unlimited number of swing styles. But I do believe there is one efficient way for every player to swing – based on what each individual can physically do. The most efficient swing is not the same for each person, because efficiency is unique to a person's body. My primary goal in any lesson is to bring greater enjoyment to every student, while helping them to find the swing that is most efficient for them."